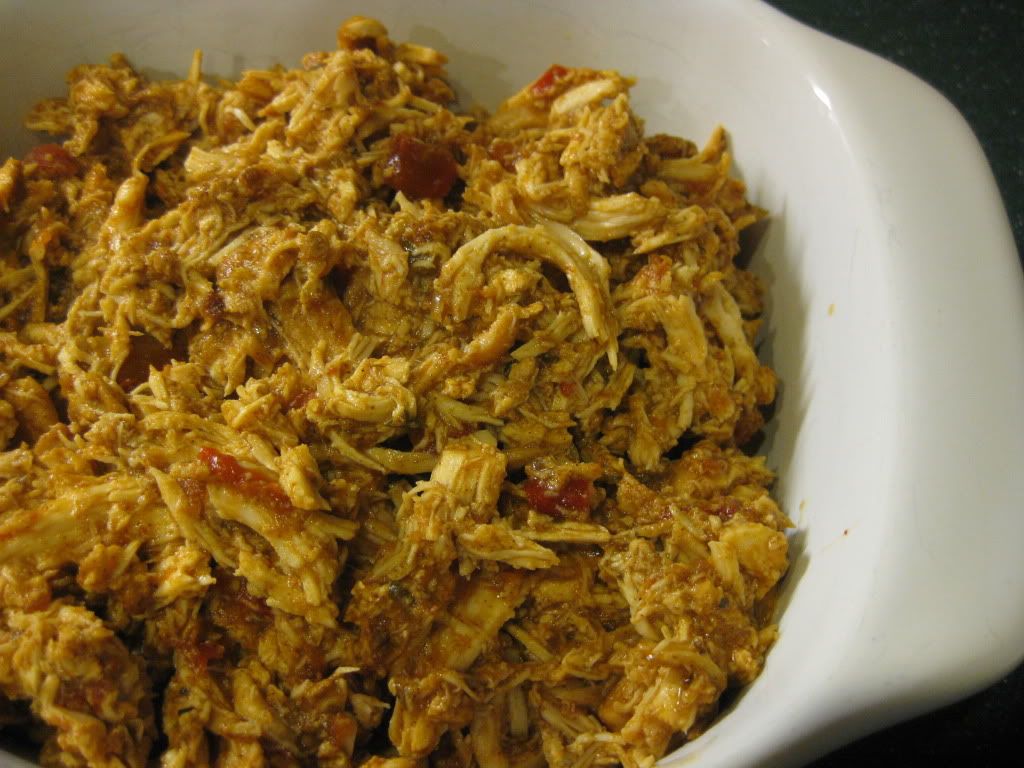 Crockpot Mexican Shredded Chicken
2 pounds boneless skinless chicken breast
1 cup salsa
1 packet taco seasoning mix
Spray crockpot with non-stick spray. Place chicken in crockpot, sprinkle with taco seasoning mix and top with salsa. Cover and cook on low for 6-8 hours or on high for 3-4 hours. When chicken is tender, remove it to a plate and shred  using 2 forks. Return shredded chicken to the crockpot mixing it back into the flavorful juices. While it warms back up assemble your favorite taco toppings. Some of our favorite toppings are re-fried beans, black olives, cilantro, cheese, green onions, light sour cream, fresh limes, salsa and some shredded lettuce.
Yields: 8 servings   Serving Size: ½ cup
Nutritional Information (not including optional toppings or tortillas)
Per Serving: 147 Calories; 1g Fat (9.6% calories from fat); 27g Protein; 5g Carbohydrate; 1g Dietary Fiber; 66mg Cholesterol; 505mg Sodium.
Old WWP 3 / New WWPP 3
For a quick rice side dish use leftover cooked rice, add canned or frozen corn, black beans, sliced green onions, salsa and fresh cilantro before heating it up.
---