My family enjoys Mexican food and this easy recipe gets made frequently. All you have to do is toss everything in your crockpot and let it do the cooking! The chicken comes out tender, moist and full of flavor. You can control how much "heat" it has with your choice of salsa. When the chicken is finished cooking it takes just a few minutes to shred it. Keep it simple by serving buffet style. Assemble your toppings and tortillas and let everyone make their own tacos or burritos.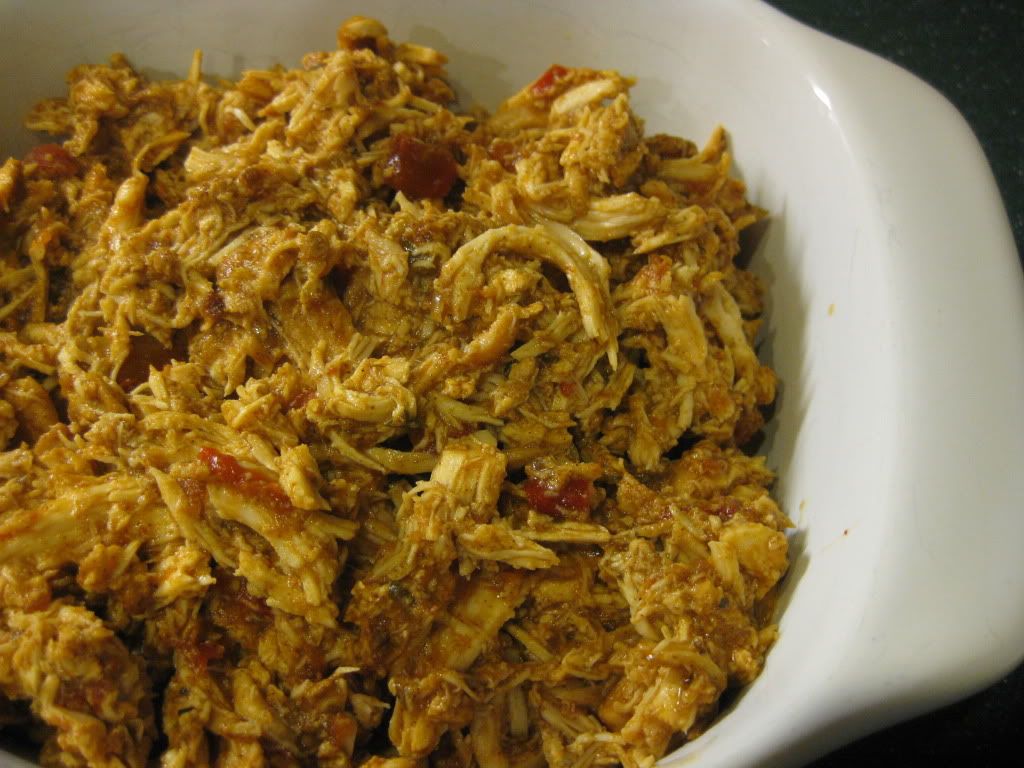 Crockpot Mexican Shredded Chicken
2 pounds boneless skinless chicken breast
1 cup salsa
1 packet taco seasoning mix
Spray crockpot with non-stick spray. Place chicken in crockpot, sprinkle with taco seasoning mix and top with salsa. Cover and cook on low for 6-8 hours or on high for 3-4 hours. When chicken is tender, remove it to a plate and shred  using 2 forks. Return shredded chicken to the crockpot mixing it back into the flavorful juices. While it warms back up assemble your favorite taco toppings.
Yields: 8 Servings   Servings Size: ½ cup per serving
Nutritional Information (not including optional toppings or tortillas)
Per Serving: 147 Calories; 1g Fat (9.6% calories from fat); 27g Protein; 5g Carbohydrate; 1g Dietary Fiber; 66mg Cholesterol; 505mg Sodium.
Old WWP 3 / New WWPP 3
For a quick rice side dish use leftover cooked rice, add canned or frozen corn, black beans, sliced green onions, salsa and fresh cilantro before heating it up. Sorry no picture, remember I am new at blogging and sometimes I forget to take a picture!
Some of our favorite toppings are re-fried beans, black olives, cilantro, cheese, green onions, light sour cream, fresh limes, salsa and some shredded lettuce.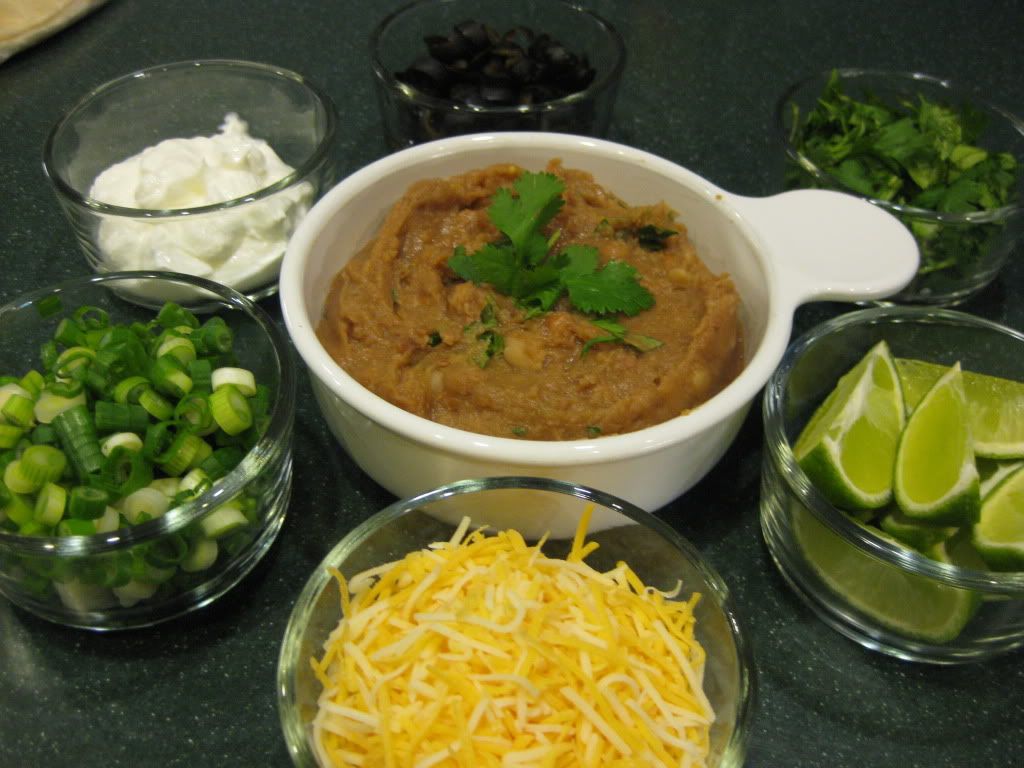 You can add flavor to canned fat free re-fried beans by stirring in a little fresh cilantro, 1/2 tsp ground cumin and a squeeze of fresh lime juice.
Have you seen the Mission Extra Thin yellow corn tortillas? I first read about them at TJ's Test Kitchen blog.  They are very point friendly. Two tortillas are just 80 calories, 1g fat, 2g fiber, 16g carbs, 2g protein.  Delicious!