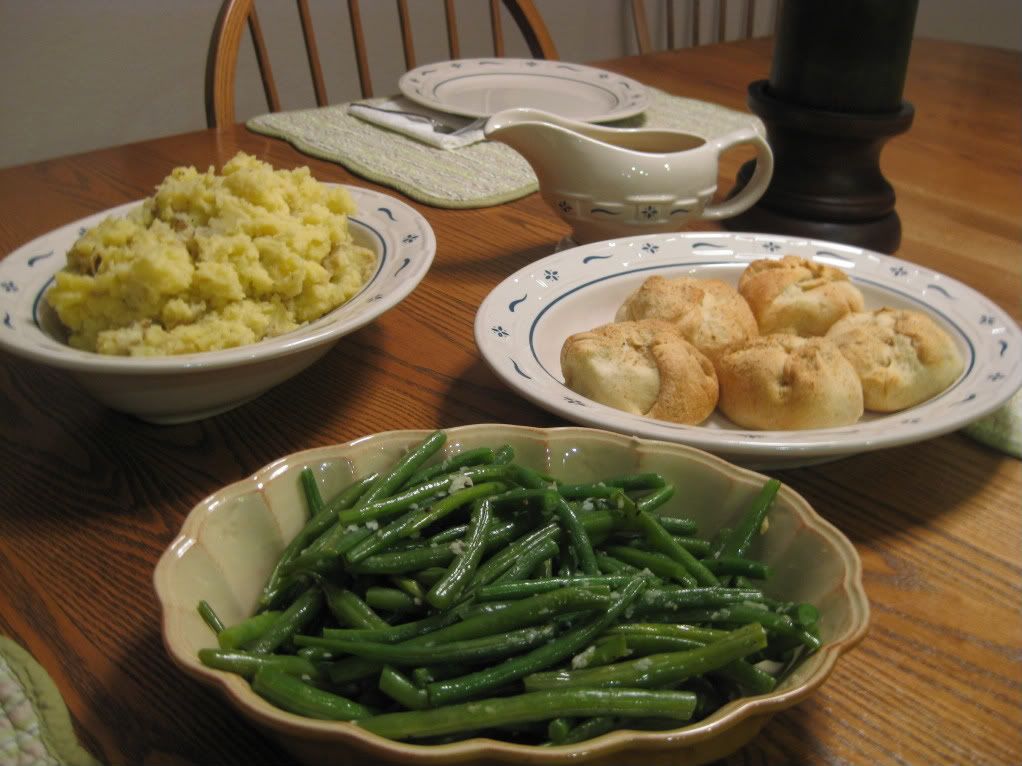 Lemon, salt and garlic combine for a light but flavorful side dish that takes only minutes to make. Delicious!
Green Beans With Lemon and Garlic
3/4 cup water
1 pound green beans, trimmed
2 1/2 teaspoons olive oil
3 garlic cloves, minced
3 tablespoons fresh lemon juice
1/8 teaspoon salt
1/8 teaspoon pepper
Bring water to a boil in a large nonstick skillet; add beans. Cook 3 minutes; drain and set aside. Heat oil in skillet over medium-high heat. Add garlic and beans, and sauté 1 minute. Add juice, salt, and pepper; sauté 1 minute.
Yield:  4 servings (serving size: 1 cup)
Nutritional Information
CALORIES 66 (40% from fat); FAT 2.9g (sat 0.4g,mono 2g,poly 0.3g); IRON 1.2mg; CHOLESTEROL 0.0mg; CALCIUM 47mg; CARBOHYDRATE 9.9g; SODIUM 78mg; PROTEIN 2.3g; FIBER 2.4g;
Old WWPs 1 / New WWPP 2
Adapted from Cooking Light, SEPTEMBER 1997
---