Confession time, I love green beans! I know they are not a favorite vegetable of very many people, but I could eat them everyday, fresh, frozen or canned. Unfortunately my family does not share my love of this vegeatable in it's plain state. I have searched out ways to make green beans that will make them ask for more. This recipe, hands down, ia a family favorite. The only draw back is, the family likes this dish so much that I have to double this recipe!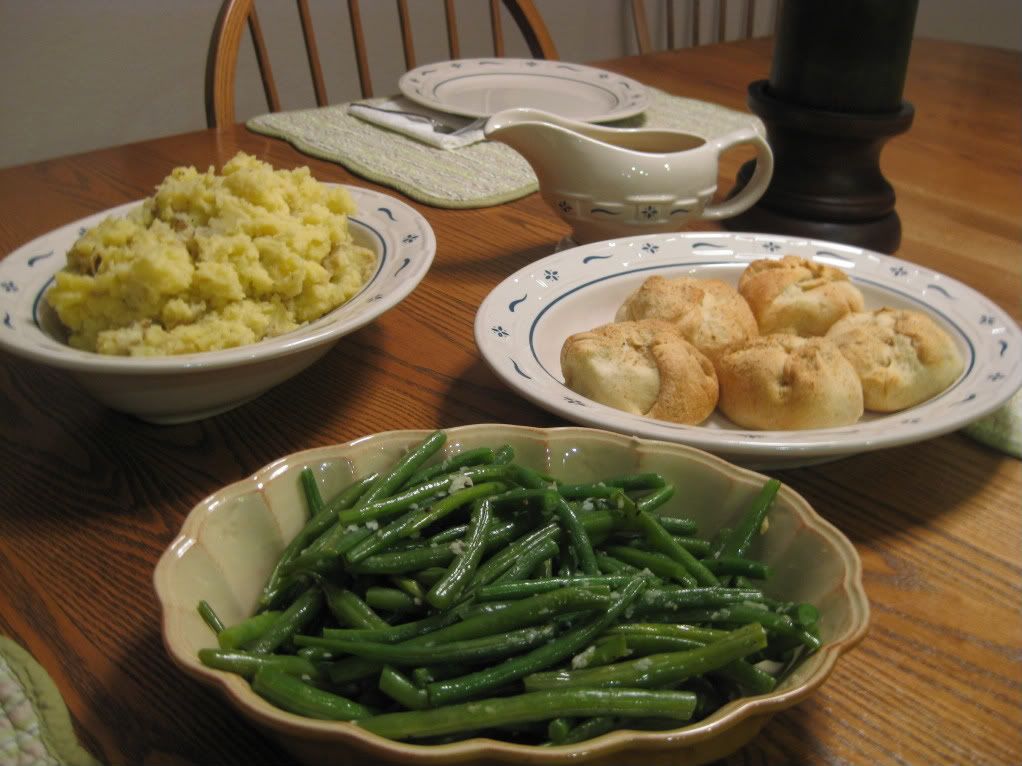 Lemon, salt and garlic combine for a light but flavorful side dish that takes only minutes to make. Delicious!
Yesterday I gave you the garlic mashed potato recipe that pairs nicely with these green beans. Need an entree to go with these sides? Check back tomorrow for the Chicken Bundles recipe, yet another comfort food.  I told you, I have been on a comfort food kick this past week.
Green Beans With Lemon and Garlic
3/4 cup water
1 pound green beans, trimmed
2 1/2 teaspoons olive oil
3 garlic cloves, minced
3 tablespoons fresh lemon juice
1/8 teaspoon salt
1/8 teaspoon pepper
Bring water to a boil in a large nonstick skillet; add beans. Cook 3 minutes; drain and set aside. Heat oil in skillet over medium-high heat. Add garlic and beans, and sauté 1 minute. Add juice, salt, and pepper; sauté 1 minute.
Yield:  4 servings (serving size: 1 cup)
Nutritional Information
CALORIES 66 (40% from fat); FAT 2.9g (sat 0.4g,mono 2g,poly 0.3g); IRON 1.2mg; CHOLESTEROL 0.0mg; CALCIUM 47mg; CARBOHYDRATE 9.9g; SODIUM 78mg; PROTEIN 2.3g; FIBER 2.4g;
Old WWPs 1 / New WWPP 2
Adapted from Cooking Light, SEPTEMBER 1997
---