Walking outside is such a joy. I decided to take my camera with me this weekend and chronicle things of interest along the way. Nature didn't disappoint.
Exercise can be fun if you like what you are doing. My round trip walk is right at 3 miles and I keep a pretty good pace going, clocking in at 13-14 minutes per mile. Not bad for a walker!  No cell phone, headphones or music for me when I walk as I don't want to miss out on the sounds around me, birds singing, ducks quacking, dogs barking, planes flying overhead. It is refreshing to be in the moment and take in all the sights and sounds. When I walk early in the morning I often hear the male pheasant calling out. A few times when hubby has been walking with me we have even had the pheasant fly up out of the brush along the side of the path. I am not sure who was more surprised, the bird or us!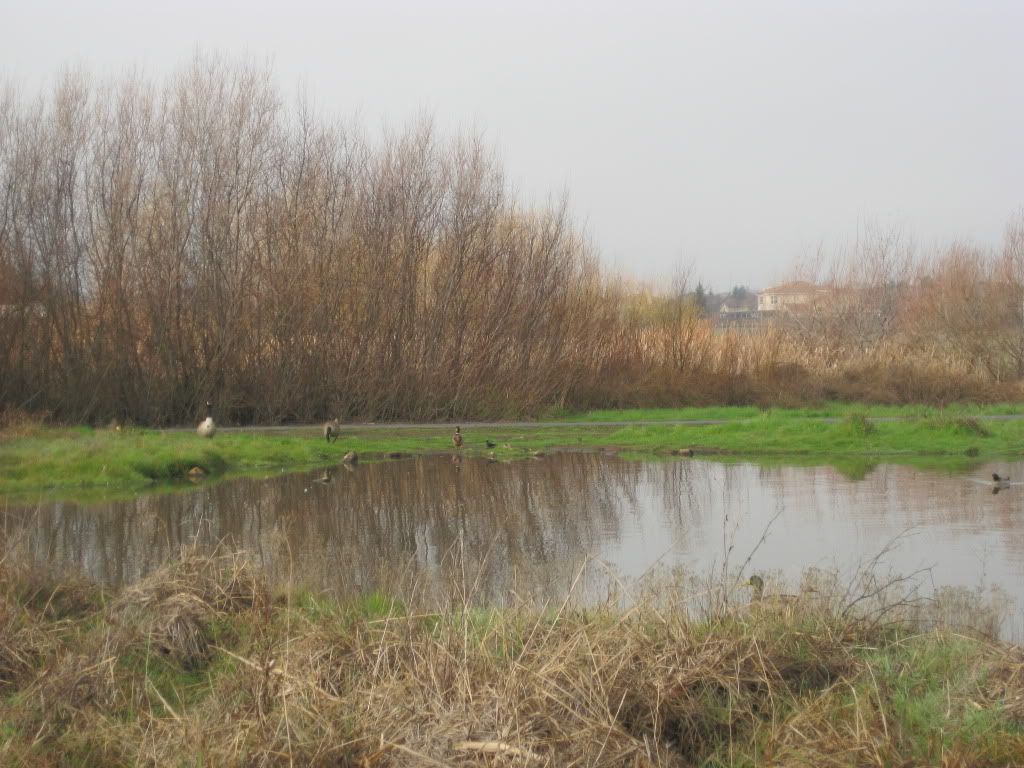 No pheasant sightings this time but I saw plenty of ducks and geese.
Life is busy at the pond this morning.
This little guy was friendly and came over to greet me.
It was rather quiet on the trail this time.
End of the walk and back home. This is the view from our side yard. We have a pond next to our house and it is a treat to watch the ducks and geese every day. I can see and hear them from some of my kitchen windows and since I spend so much time in the kitchen it is nice to have something natural and pleasant to glance at.