Thank you for all of the anniversary wishes! It was an incredible day. We shopped for some business attire for Tom. That is always fun for me as I like to pick out his shirts and ties. He doesn't like to go shopping for himself very often so when he is willing I take advantage of it. We had lunch at a nice seafood restaurant. We skipped having an appetizer as we thought we might share a dessert instead. I enjoyed the cedar plank grilled salmon with a berry sauce  and roasted asparagus. Tom had the fish and chips and he said they were top rate! There was a little reminiscing going on during lunch. Neither of us can believe that 31 years have gone by already! We were full but not stuffed from our entrees so we chose not to have dessert. Besides, I knew we might get some chocolate later. We found this cute little chocolate shop that our daughter Katy had read about. It happened to be right across the street from where Tom has a client moving into and he wanted to show me that office as it is almost completed and since we only had to cross the street, well you know the rest of the story! I love good quality chocolate in small doses and this place was adorable.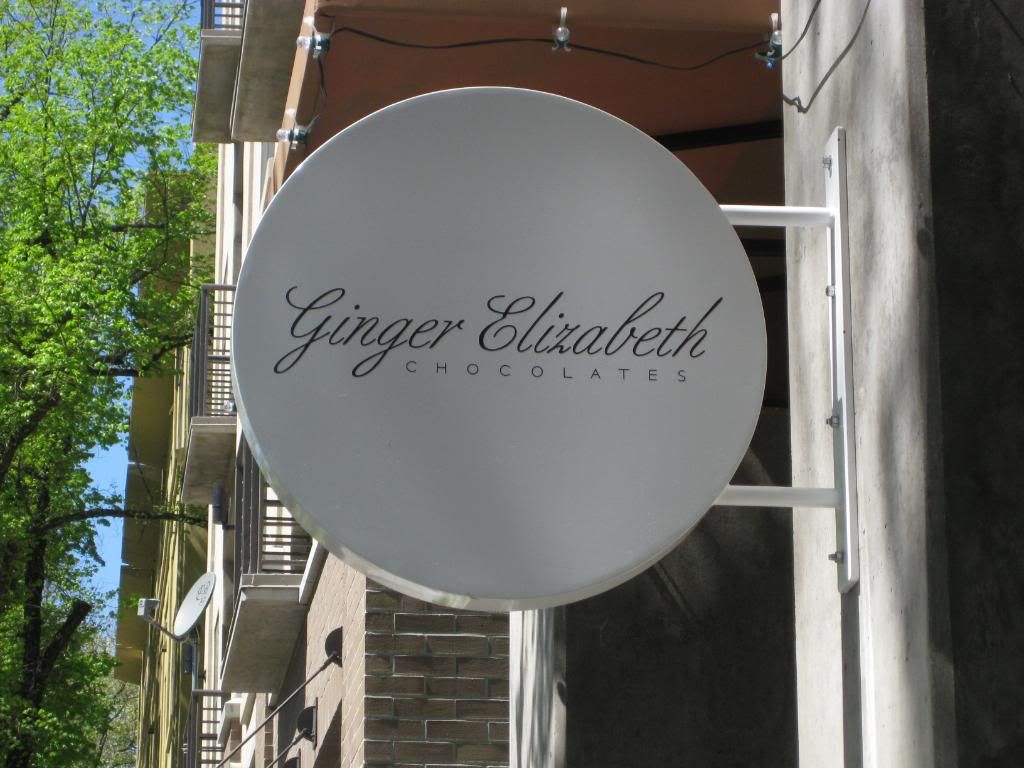 Okay people, let me warn you now that this post contains graphic photos of incredible chocolates and confections! Proceed with caution and know that I can not be held responsible if you run out to buy chocolate after reading this!
There were too many choices and they all looked so good, how does one even start to decide? I just stood and drooled for a minute!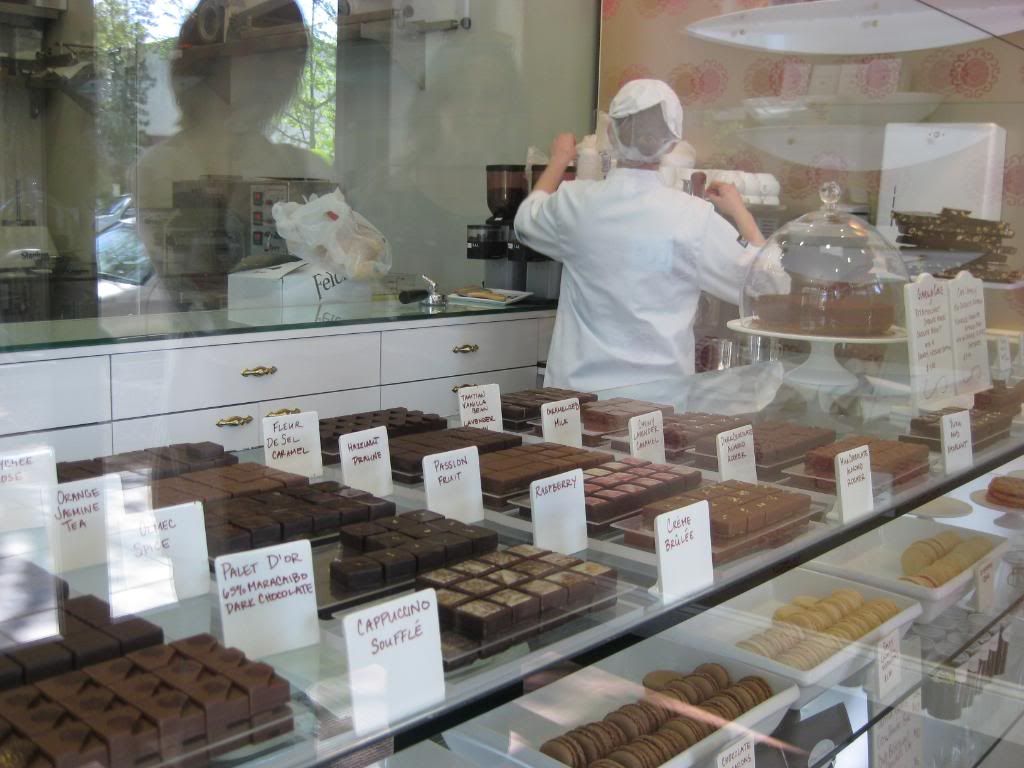 I decided to get a box of 6 and share them with the family. Tom picked out his own special truffle and had it bagged just for him! How do people work in places like this and not gain weight? Would you believe the ladies working here were tiny.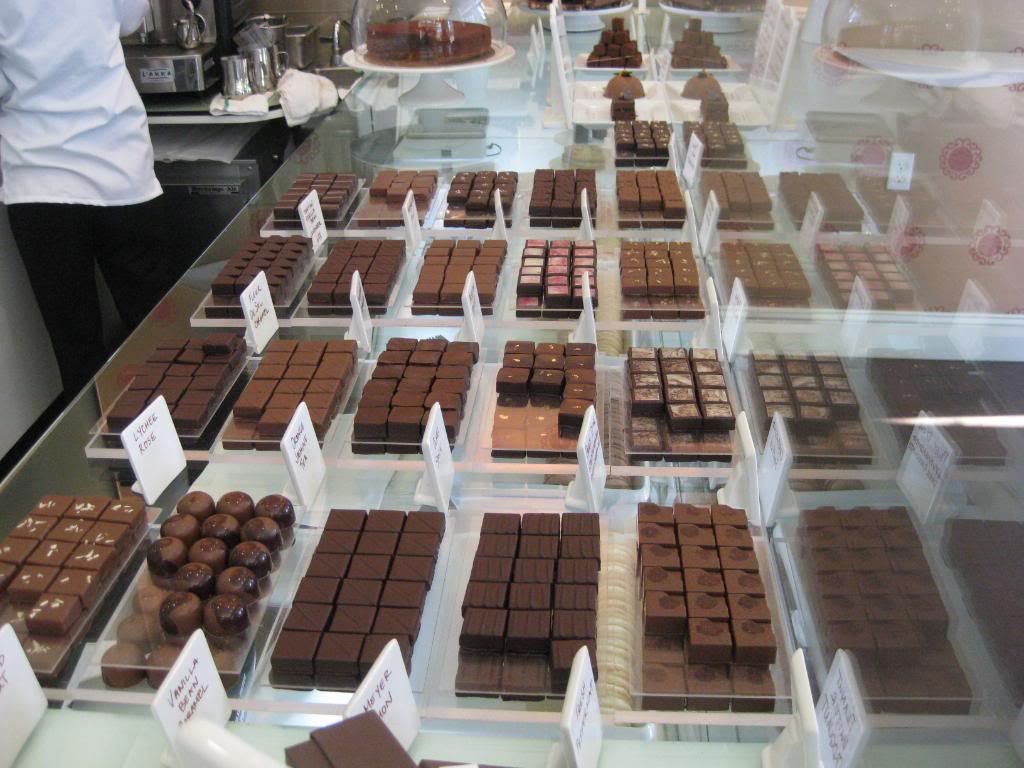 They had fresh flowers in vases. Little tables and chairs inside and outside.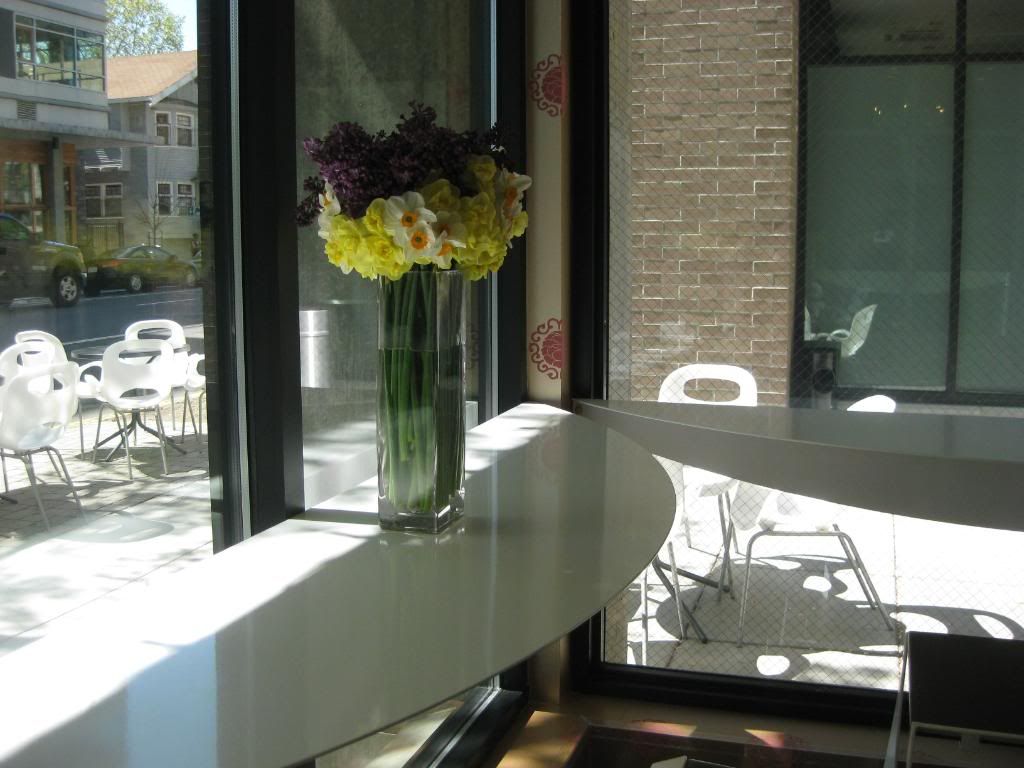 Lots of quick to purchase confections already bagged and ready to go. The hot chocolate mix is suppose to be incredible but it is not hot chocolate kind of weather right now.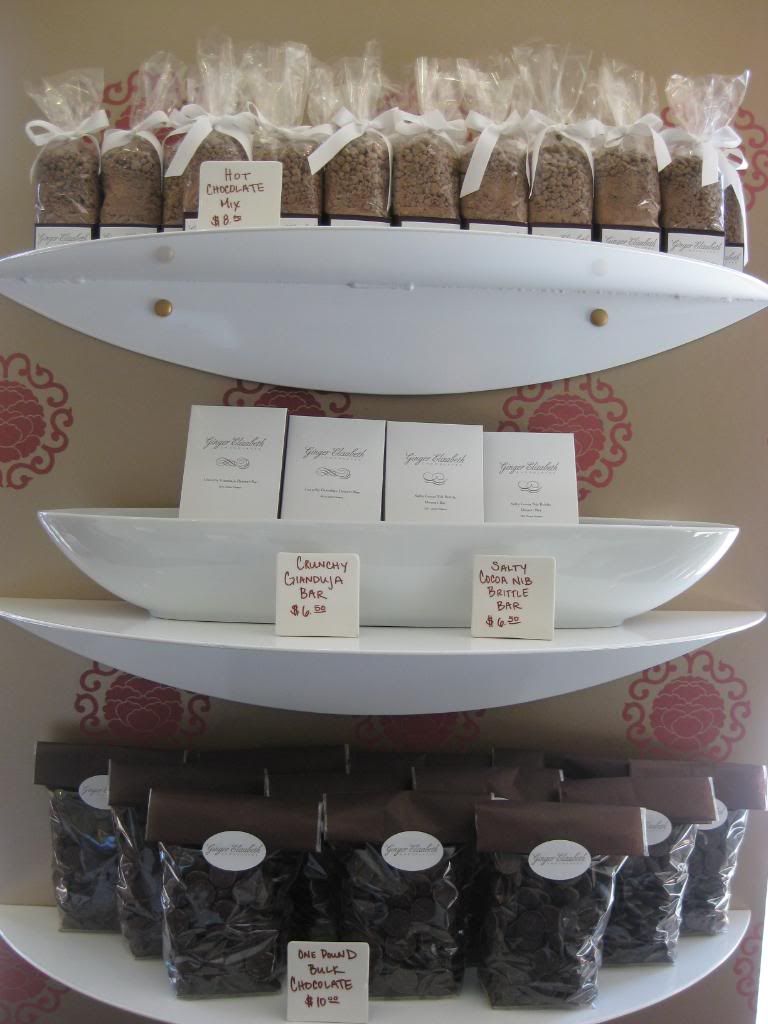 They wrap and package everything so cute!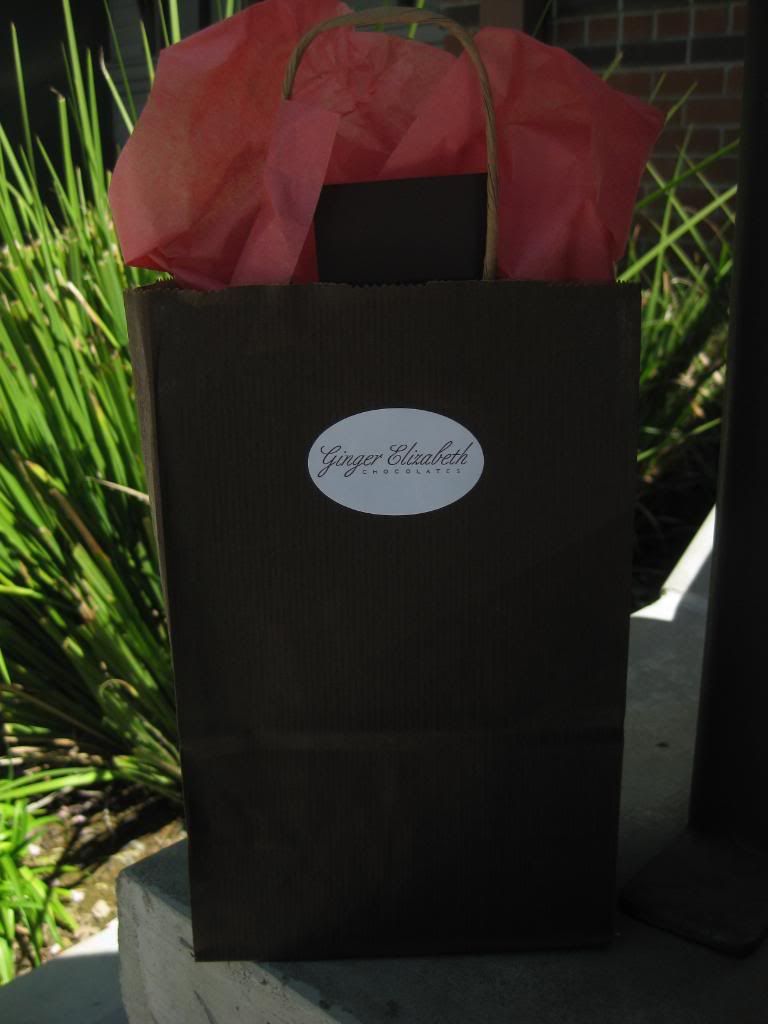 In the afternoon we ran into an old friend and enjoyed catching up with him and made plans to get together this summer when his son (who is a friend of our son's) will be home from college.
Late afternoon we decided to grab a quick meal at Chipotle and go see the movie "The Last Song." It was actually pretty good. We finished off the evening by watching American Idol. It was a fun unstructured kind of day that we just let play out as the day went along.  We never did dip into that chocolate bag! Can you imagine such a thing?
Here is what they look like, maybe we will have one tonight after dinner.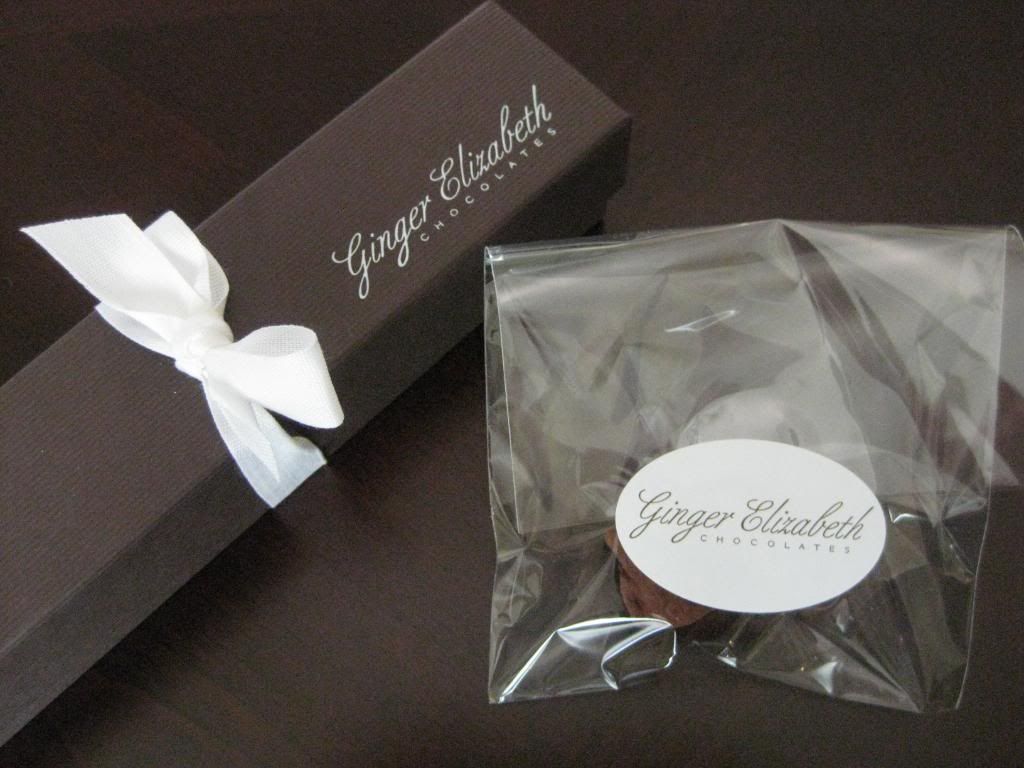 I don't even remember what I picked out now but I am sure they are all good!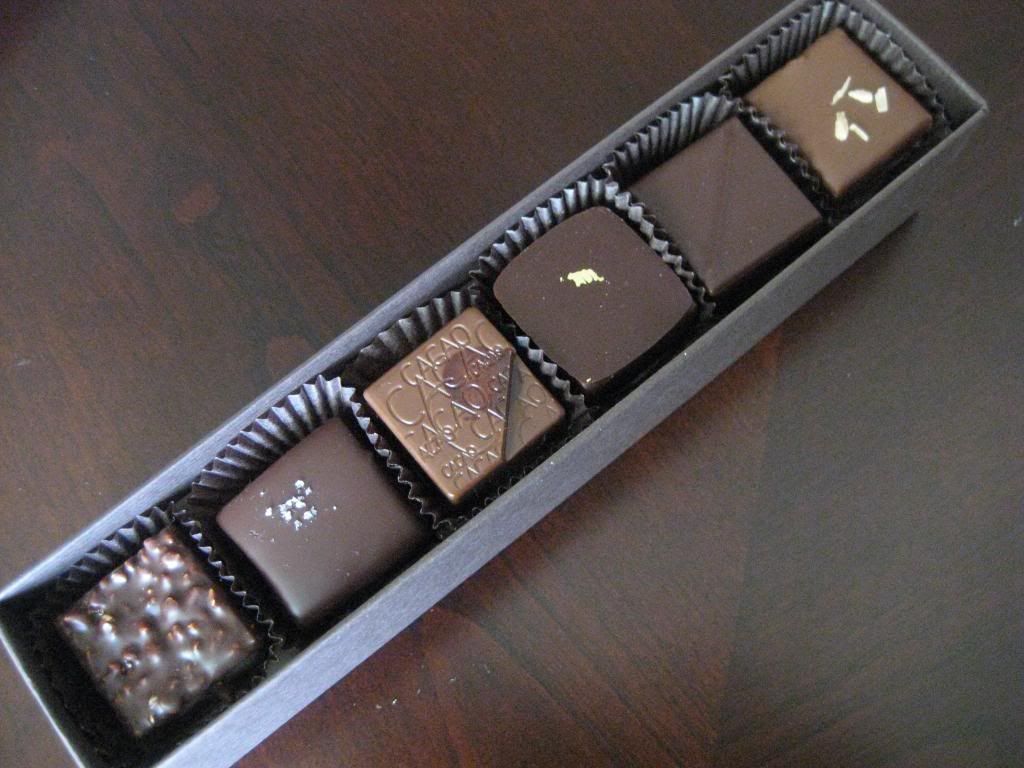 I  believe in having some special treats to eat now and then. Dark chocolate has become a favorite of mine in recent years. A small piece satisfies my sweet tooth and doesn't leave me wanting more. I think I will need a little cup of decaf coffee to go with one of these little gems. YUM!
What is your favorite little indulgence that you enjoy now and then?
---