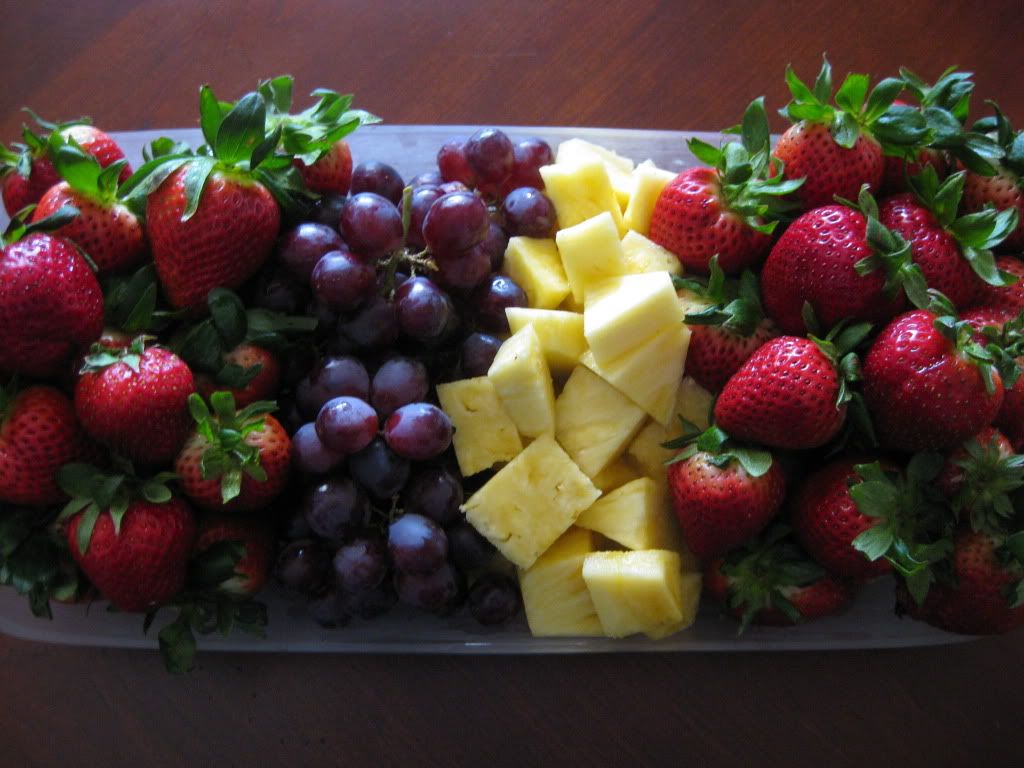 Have you noticed more organic produce is available in the mainstream grocery stores? Even Costco, Sam's club and Walmart have organic produce and some other organic foods available.  Once I started price shopping I discovered that organic kale, celery, lettuce and spinach is often only a little higher in price than non-organic. Fruit on the other hand seems to be quite a bit more expensive for organic. Look for the organic fruits that are in season and grown locally as they can be more reasonably priced. I do like to shop at the local organic farmers market and I feel good about my purchases made there. I am trying to buy more organic produce and other products and the list below helps me to decide where I need to spend the extra money and where it is not necessary. I do not buy all organic it just isn't in my budget to do so.
Check out the handy little shopping guide that is published by The Environmental Working Group, a nonprofit organization in Washington, D.C. EWG always recommends buying organic, but when you can't afford organic or it's not available, use the  EWG Shopper's Guide lists of "Dirty Dozen" and "Clean 15" fruits and vegetables to determine which conventionally-grown produce items have the lightest pesticide load and which have the highest. The Shopper's Guide can be downloaded free at www.foodnews.org. It is also available as an iPhone application for those of you who are lucky enough to have one! Gotta love those apps! Since there is no i phone in my purse, I printed myself a copy of the shopping guide to carry with me to the store. The shopping guide makes it easy to shop for organic produce. I like easy!
The Dirty Dozen are the fruits and vegetables with the highest pesticde levels that the EWG says to buy organic:
1. Peach
2. Apple
3. Sweet bell pepper
4. Celery
5. Nectarine
6. Strawberries
7. Cherries
8. Kale
9. Lettuce
10. Grapes–imported
11. Carrot
12. Pear
The Clean 15 are the fruits and vegetables with the lowest pesticide levels go ahead and buy conventionally grown:

1. Onion
2. Avocado
3. Sweet corn–frozen
4. Pineapple
5. Mango
6. Asparagus
7. Sweet peas–frozen
8. Kiwi
9. Cabbage
10. Eggplant
11. Papaya
12. Watermelon
13. Broccoli
14. Tomato
15. Sweet potato
EWG's computer analysis has found that consumers can reduce their pesticide exposure by 80 percent by avoiding the most contaminated fruits and vegetables and eating only the cleanest.
If consumers get their USDA-recommended 5 daily servings of fruits and vegetables from the 15 most contaminated, they could consume an average of 10 pesticides a day. Those who eat the 15 least contaminated conventionally-grown fruits and vegetables ingest less than 2 pesticides daily.
The list of foods and the information cited above came from the EWG website.
Are you buying any organic produce?
---