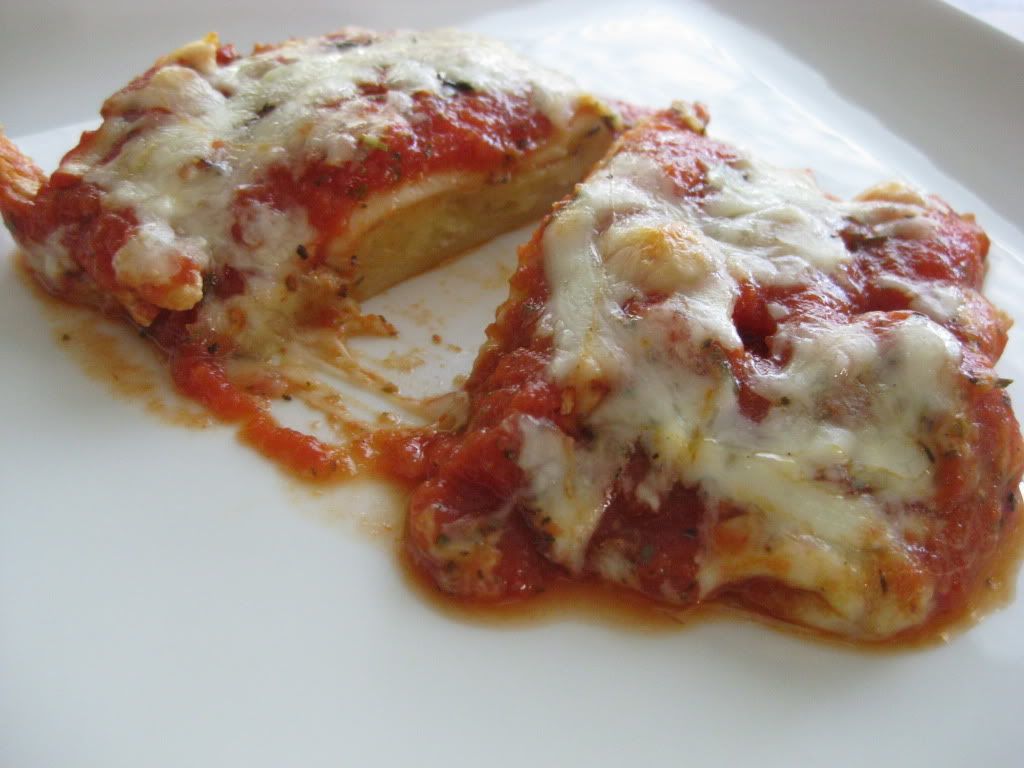 Keep a bag of Mrs T's Pierogies in your freezer so you can make this quick meal when you have a busy day.
Quick & Easy Pierogie Casserole
12 frozen pierogies your choice of fillings ( I used Mrs T's Potato & Cheese)
8 ounces cooked cubed or shredded chicken breast
24 ounces spaghetti sauce (Classico Tomato & Basil)
4 ounces mozzarella cheese, part skim, shredded
Italian seasoning blend
Preheat oven to 350 degrees
In a 9 x 13 baking dish sprayed with nonstick spray pour about ½ cup of spaghetti sauce, layer the pierogies, then the chicken, pour the rest of the sauce over the top, sprinkle on some Italian seasoning to taste, and top with the shredded cheese.
Bake for 30 – 40 minutes or until bubbly and cheese is melted.
Yield: 4 servings
Per Serving for 4 Servings: 432 Calories; 15g Fat (30.7% calories from fat); 29g Protein; 47g Carbohydrate; 3g Dietary Fiber; 63mg Cholesterol; 1132mg Sodium.  Old WWP 9 / WWPP 11
Yield: 6 Servings
Per Serving for 6 Servings: 288 Calories; 10g Fat (30.7% calories from fat); 19g Protein; 31g Carbohydrate; 2g Dietary Fiber; 42mg Cholesterol; 755mg Sodium.  Old WWP 6 / WWPP 8
---