Good Monday morning to you! I love Mondays as they are the start of a new week. Ours was a busy weekend, they go by so fast don't they? To recap my food for the weekend, I made Chicken Enchiladas on Friday, spaghetti with meat sauce on Saturday and we ate out on Sunday after church. Sunday evening we went to a friends house for some incredible tandoori chicken. I took the appetizer (not knowing what the entree was), I fixed my home made chicken nuggets. No one seemed to mind that we were heavy on the chicken! I served the nuggets with tooth picks and dishes of chipotle ketchup, honey mustard and ranch dressing to dip them in. Everyone loved them. I used the breading recipe for my Oven Fried Chicken but cut the chicken breast into nuggets and bake for 12-14 minutes. I was going to say that kids love these but I have found that adults love them as much as the kids! For the chipotle ketchup just add some canned chipotle sauce and or minced up canned chipotle pepper to taste to ketchup. You will never want plain ketchup again!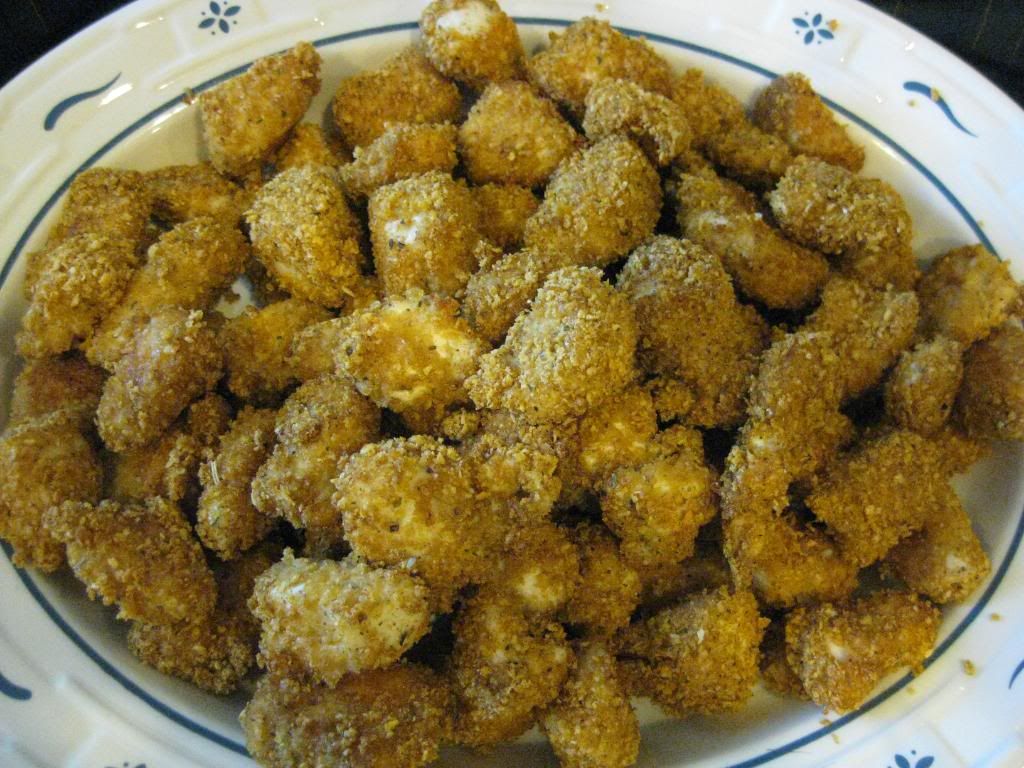 I also had a roll of frozen artichoke and spinach puff pastry appetizers already in the freezer  that I had made a month ago, so I baked those up as well. I forgot to get a photo of them! Last week I posted a photo of some new to me products that I bought with the promise of reviews as I tried them. Of course I have not tasted everything yet but I have gotten off to a good start. I bought this bread at Trader Joes and it does taste good,(I like Eziekel bread better) I like it toasted and also used it to make my Boca Patty Melt sandwich.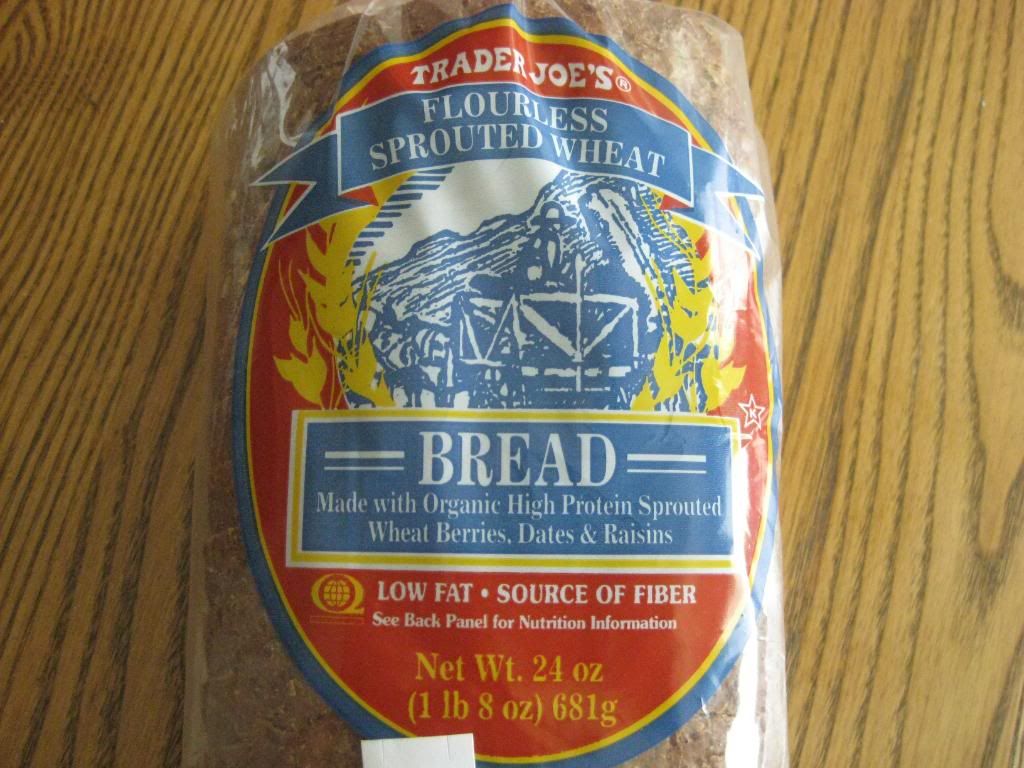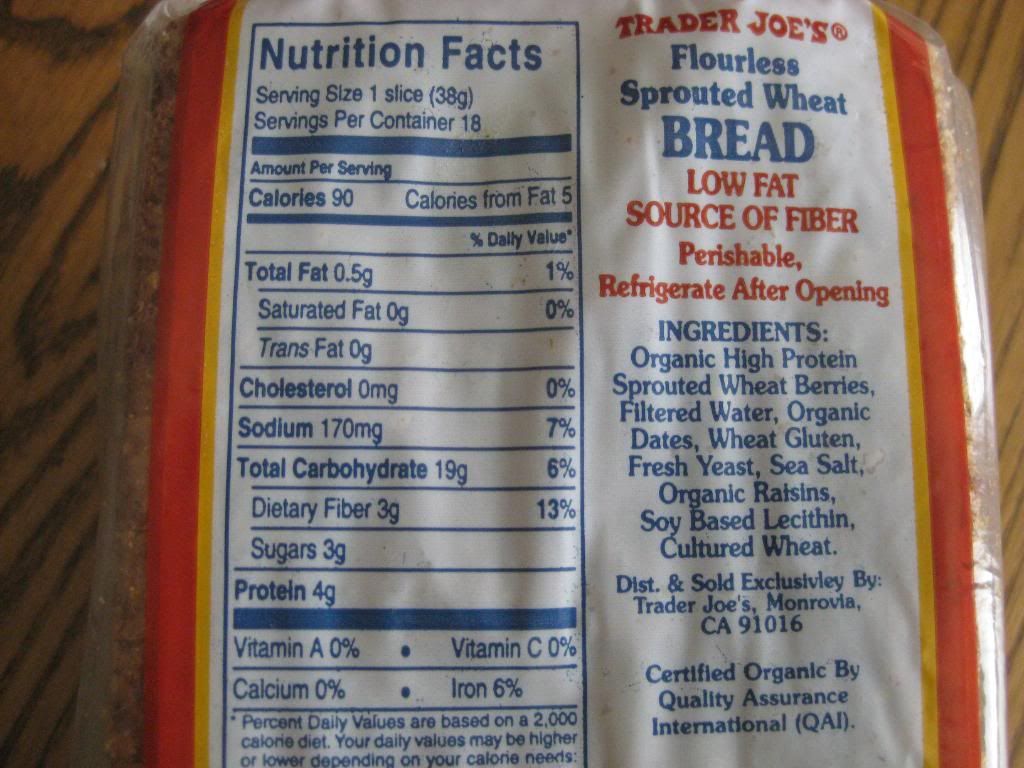 I buy a lot of Kashi products but this party cracker was a new find for me at Whole Foods. I don't include a lot of crackers in my diet as they are easy to over eat. Sometimes I do want some crunch and these will work well for that. I had a couple of these with some of  Trader Joes Eggplant hummus. These are very good!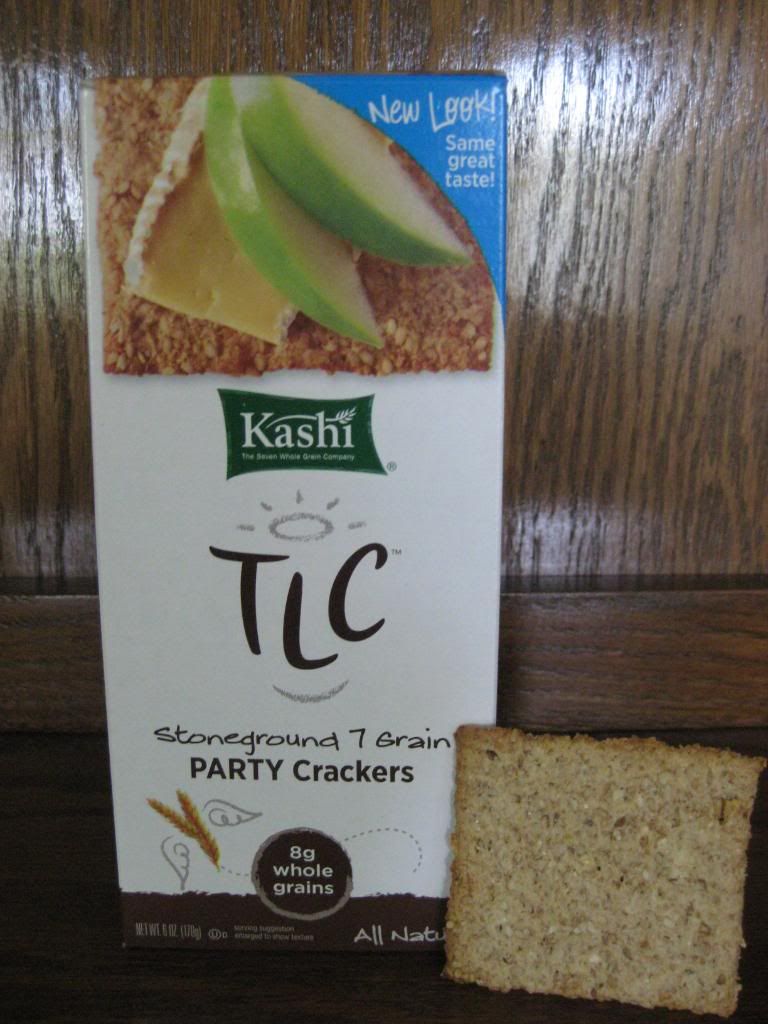 This is my favorite purchased hummus. The nutritional stats are great and I love the flavor.
It is no secret to my friends and family that I love chocolate. I am always on the outlook for ways to include a little chocolate in my diet without it being overly fattening and unhealthy. I do enjoy dark chocolate and I have a small piece of good quality dark chocolate when I want it without any guilt or shame. Dark chocolate is low in calories, does not cause cravings since it has very little sugar and satisfies my desire for chocolate!
I am not a huge fan of ice cream (I do like frozen yogurt) but once in a while when the weather is warm I enjoy having a little frozen treat. I found these little and I do mean "little" frozen treats at Whole Foods last week. When I was checking out, the clerks told me how much they loved these little bars and that everyone who buys them raves about the flavor. I have to agree that they are delicious! They are small but if you eat it slowly and savor every creamy bite it is a delightful treat. I would buy these again.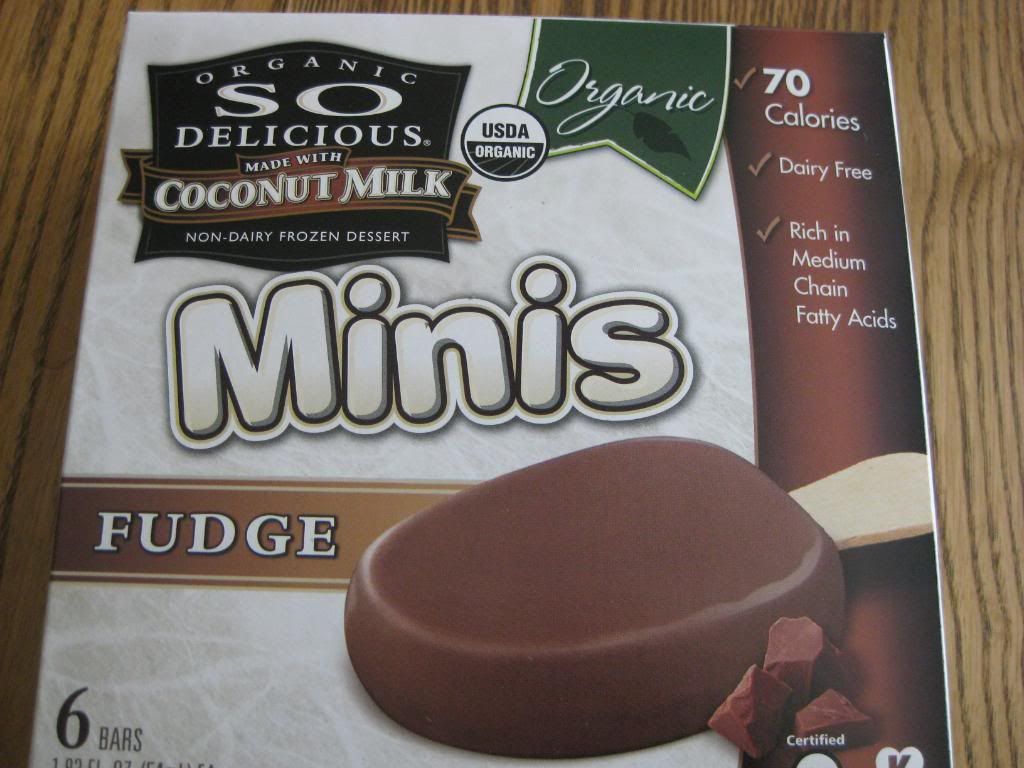 The actual bar does not look much like the photo on the box, it is much lighter in color! It does taste rich, creamy and smooth from the coconut milk. It is not full of fake ingredients either, no artificial sweeteners but only 6 grams of sugar which isn't too bad.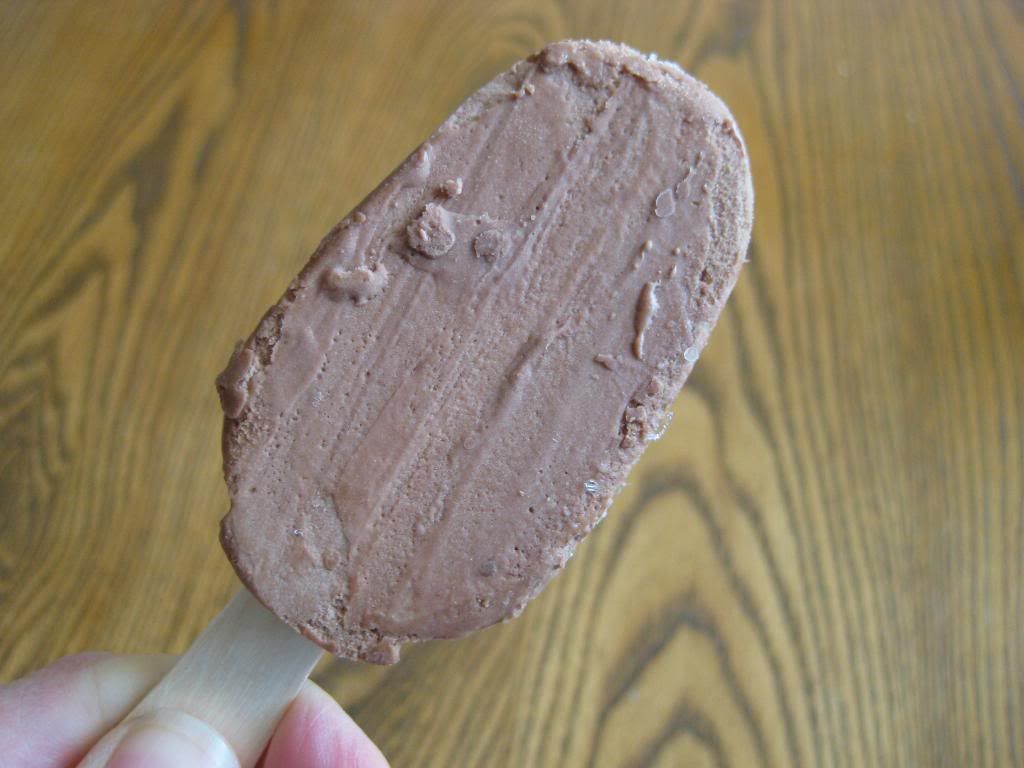 The nutritional information isn't too bad. There are suppose to be lots of good health benefits to including coconut oil, coconut milk and young coconut liquid in your diet. I have more research to do on that for a future post.
On the box it says this; coconut milk tastes delicious and is a rich source of medium chain fatty acids (MCFAs). MCFAs are recognized as "good fat". They are readily absorbed, digested, and utilized as energy by the body, unlike long chain fatty acids which the body stores as fat. Two of the primary MCFAs found in coconut milk, lauric and capric acid, are known for supporting, the body's immune system. Additionally, coconut milk is naturally cholesterol free.
I am not saying that these frozen treats are health food, but they are a better choice than a lot of other frozen treat items. My personal goal is to try and eat things that are not harmful to my health, that contain some nutritional value but still satisfy my desire for good taste. This is one of those foods!
I have more product reviews waiting for another post. It is so much fun to find new food products! I enjoy having variety in my diet and it sure helps to keep me eating a balanced and healthy diet. If you don't have a Trader Joe's where you live be sure to check out a Whole Foods or your local health food stores. The grocery stores where I live also have health food sections and you can find some awesome products when you look beyond your usual aisles.
What new food finds have come home with you?
Eating a variety of fun new foods and feeling nourished from the inside out.
Tami
---