June 2012.
July 22, 2010 weight 132.2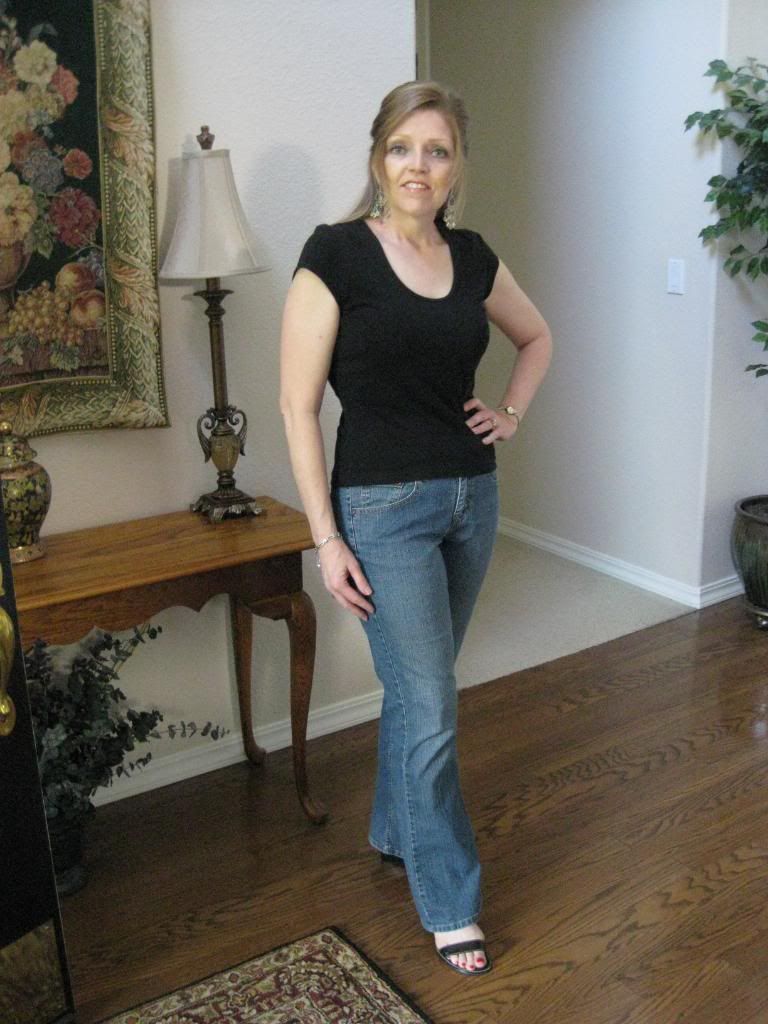 These pictures were taken on May 29th & 30th, 2010. Weight 137.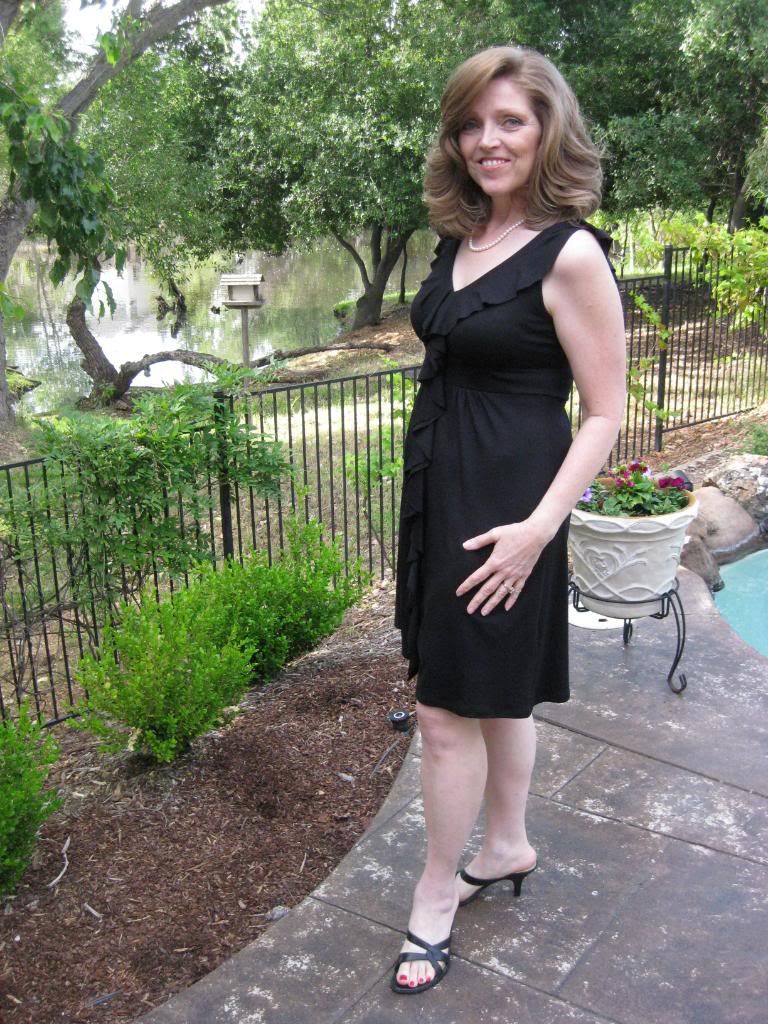 I just got this new dress in a small petite!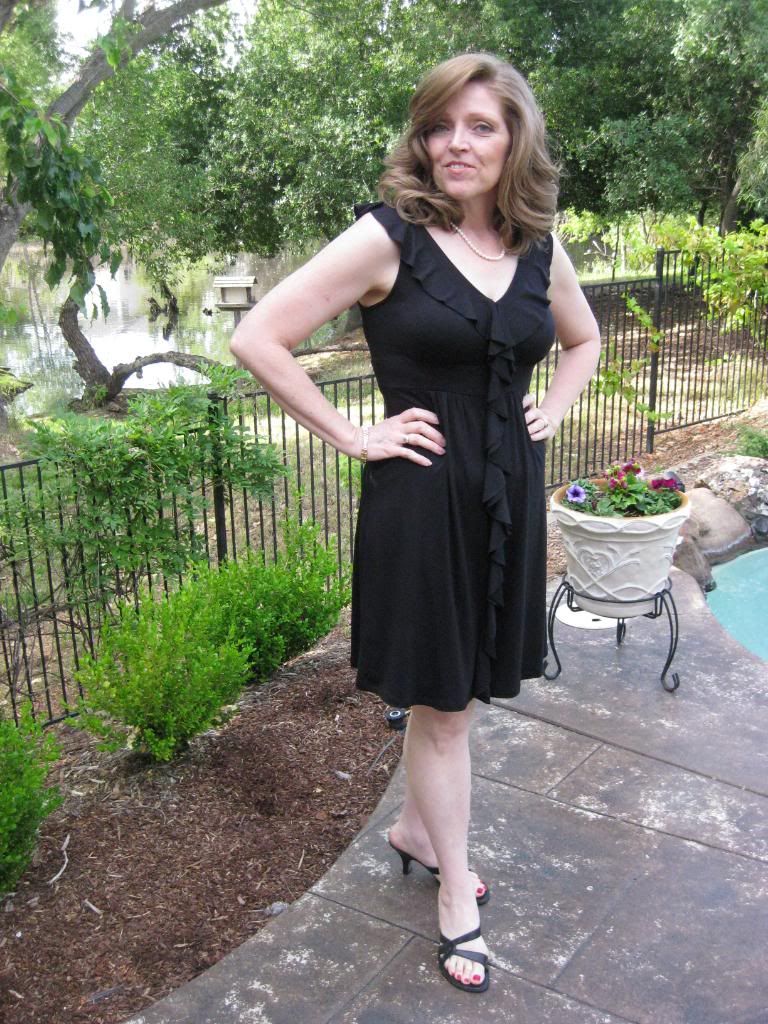 March 17, 2010 Weight 145 photo below.
The photo below was taken on January 1, 2010 and I weighed around 150.
For the purpose of seeing the progress I have made this year, this photo with my son David was taken in October 2009. Of course I didn't want a full body shot! Standing next to his tall thin physic makes me look even shorter and wider!
THE BEGINNING OF MY WEIGHT LOSS JOURNEY
The real beginning was when I first joined Weight Watchers when I was 17 years old with a weight of 149. I thought I was huge! That was the start of the yo yo dieting. I have tried so many different kinds of diets and always had much success at losing but maintaining has escaped my grasp. I have joined Weight Watchers many times over the years and achieved my goal weight more than once. It is a familiar story to many. I am an emotional eater, it is my drug of choice to comfort myself and numb my emotions.
The photo below is one of the photos that sent me to Weight Watchers back in 2002. When we got home from our trip to Europe I was so disappointed with how I looked in all of the photos. I guess I had been in denial about how much weight I had gained until I saw the photos. This is me at about 175 pounds. Not a pretty sight. But if you don't look back you can't see how far you have come. I joined Weight Watchers yet again in the Fall of 2002, got to my goal of 140 in early Spring of 2003 and continued to lose weight.  I got down to around125-128 and maintained that into 2005. I actually use to carry this photo around with me in my purse so if I was tempted to stray from eating healthy I could pull it out and look at it and be reminded of  how I didn't want to look and feel again.
July 2002 Weight around 175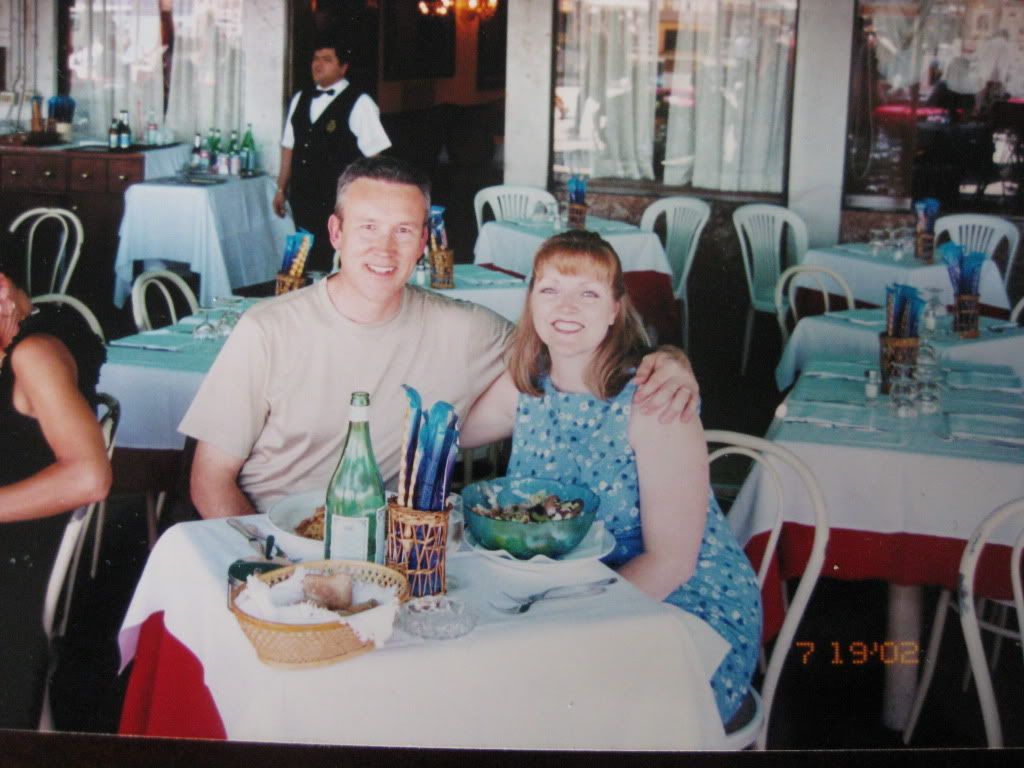 I was featured in the Weight Watchers Annual Recipes for Success Cookbook in 2005. They sent a photographer to my town and we had a photo shoot. I was at my lowest adult weight ever at 126 and my starting weight was 175! I felt great and thought I had finally stopped yo yo dieting. I went from a size 16 to a size 4.
Then we were thrown some life changing curve balls and my old coping habits of using food for comfort came back with a vengeance. For the past 5 years, (I am shocked that it has been that long), I have gone up and down with my weight, never regaining all of my initial weight loss but it has been a constant battle of the bulge. Losing, getting down to my goal weight or a little under, stay there for a short time and gain it back again! UGH!
I started listening to Dr Oz, reading his books and focusing on cleaning up my families diet and focusing on our health.  A few more books were read such as; The End of Overeating, Dr Phil's The Ultimate Weight Solution, The Beck Diet Solution and Women Food and God. I learned so much useful information from these books and in January 2010 things just clicked for me and I felt like I could once again get back to my goal weight and stay there.
Though no one can go back
and make a brand new start,
anyone can start from now and
make a brand new end.
Author unknown